Red River Fiddlers
St. Patrick's Day
Concert
Location
4671 Old Scottsville Rd
Alvaton KY 42122
Come and enjoy the Red River Fiddlers St. Patrick's Day Concert. Bring your lawn chair & blanket! (Weather permitting the concert is planned for outdoors.)
Are you coming?
St. Patricks Day RRF Concert
Are you coming to the concert March 17, 2022!!?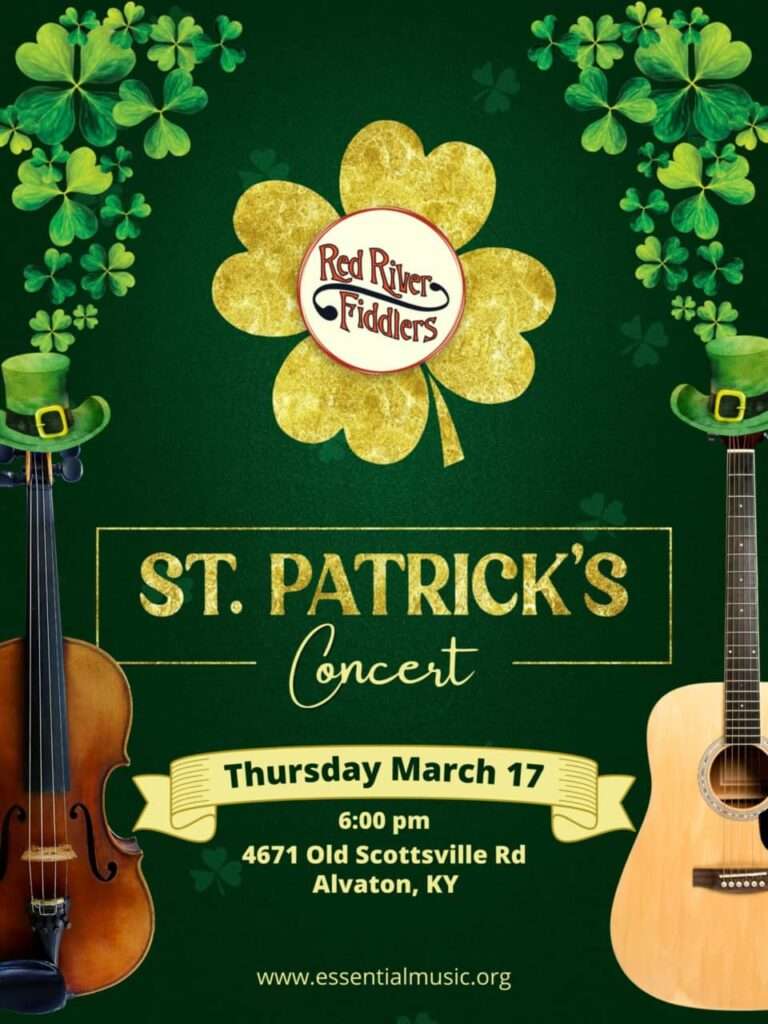 OUR STORY
Since 2006
Julianna Waller-Martinez, founded the Red River Fiddlers in 2006. She is an acclaimed violinist/fiddler, composer, mandolinist, Mel Bay Publications author, and a long- time American String Teacher Association (ASTA) member with a Bachelor of Music Degree from Arizona State University. She is also co-founder and Executive Producer of Sandpiper Records, and Essential Music Org
As a testament to her versatility, she has performed on the stages of both Carnegie Hall and the Grand Ole Opry within the same year.
Ms. Waller's proteges have become acclaimed, professional violinists/fiddlers, State & National Champions, music educators, and touring artists.